Shum Davar – we are a Prague band founded in 2013, uniting musicians from Belarus, Georgia, Slovakia and the Czech Republic. Each member of Shum Davar brings a different talent to the band, having collaborated on various projects of different influences, such as classical music, jazz or folklore. We perform in two formations, with either Aliaksandr Yasinski or Gugar Manukyan on accordion. We have one single Shum Davarian spirit, but we carry it in two different etuis! 
Our style is defined by a melange of Klezmer, Gypsy, Balkan, Slovakian, Georgian, Armenian and Belorussian traditional music. These melodies live on despite numerous ups and downs through centuries, and now they are making their comeback in the very heart of Europe. We try to touch every audience with positive energy, joy but also melancholy. Our musical language is relatable to all humans around the world, and we love participating in multicultural projects. 
Shum davar, "שום דבר" [:shoom d'var:] is a Hebrew expression meaning "nothing", "none" or "nobody". Besides that, in Russian "шум да вар" [:shoom d'var:] means "rustle AND boil", "rustle BUT boil" or "rustle YES boil". We leave it upon the listener to judge whether Shum Davar inclines more to the first or to one of he latter definitions!
Discography:
Complete Shum Davar + guests: Iva Marešová, Adam Černík and Anežka Altmanová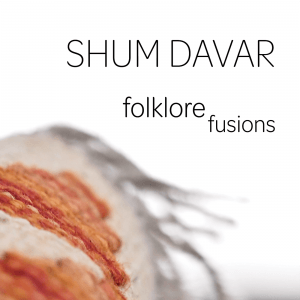 (songs: 1. SPELL, 2. BELOPOLKA, 3. BÍLÁ, 4. POPURI, 5. BERDITCHEVER, 6. JOVANO, 7. CYGANE LYUBYAT PESNI, 8. AJDE JANO, 9. SURP SARKIS, 10.TARINER)
Cover design by A. Dvořáková & P. Bartoš, photos by Patrick Marek
Shum Davar feat. Gugar Manukjan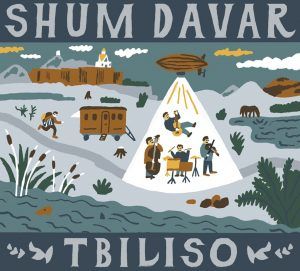 (songs: 1. TBILISO, 2. FAYTON, 3. NIFTY'S FREILACH, 4. TRIP TO COSMA, 5. ARI ARI, 6. GOLLANDETS, 7. TSIGOYNER, 8. SHERELE-LIMONCHIKI)
Cover design by Jakub Bachorik
Shum Davar feat. Aliaksandr Yasinski & Limbora choir

(songs: 1. EJ BRANAT MI ZABRANAJUT., 2. JOVANO JOVANKE, 3. KHALIFA, 4. CSI LAV TU)
Cover photos by David Kumermann (from the series Libeň)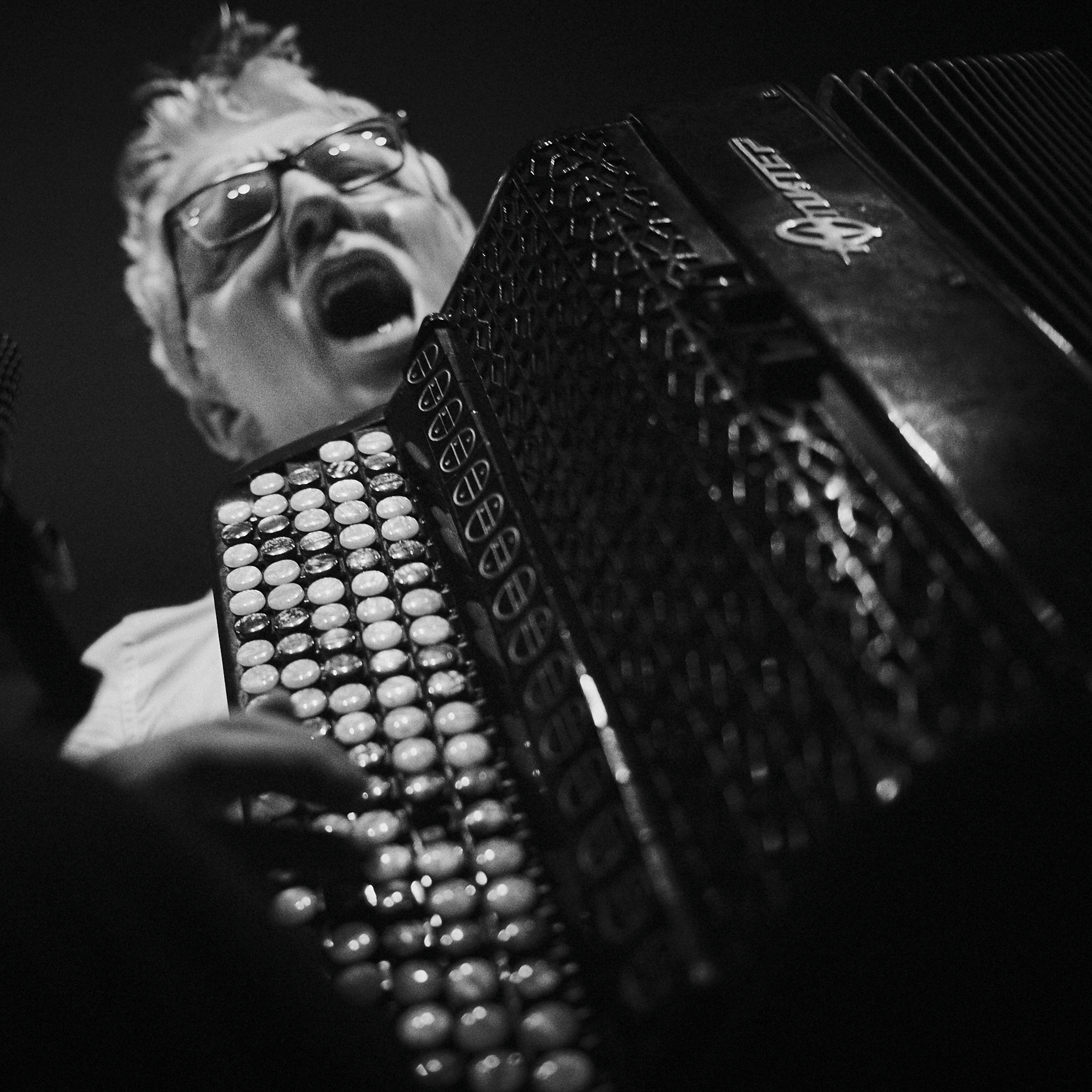 Aliaksandr Yasinski (acc) – Born in Baranoviči, Belarus, it was clear since his childhood that this guy is born for music. His enormous talent for music and hard work drove him through graduating the Minsk and Prague Conservatories (accordion and composition) and to following studies in sound engineering at the Academy of Performing Arts in Prague (HAMU). His button accordion does not get much rest as Sasha plays with numerous musicians and bands (Radka Fišarová, Iva Marešová, The Unlimited Trio etc.), teaches and in the meantime he composes, runs a mobile recording studio, or transcribes for big orchestras. He co-founded Shum Davar in spring 2013.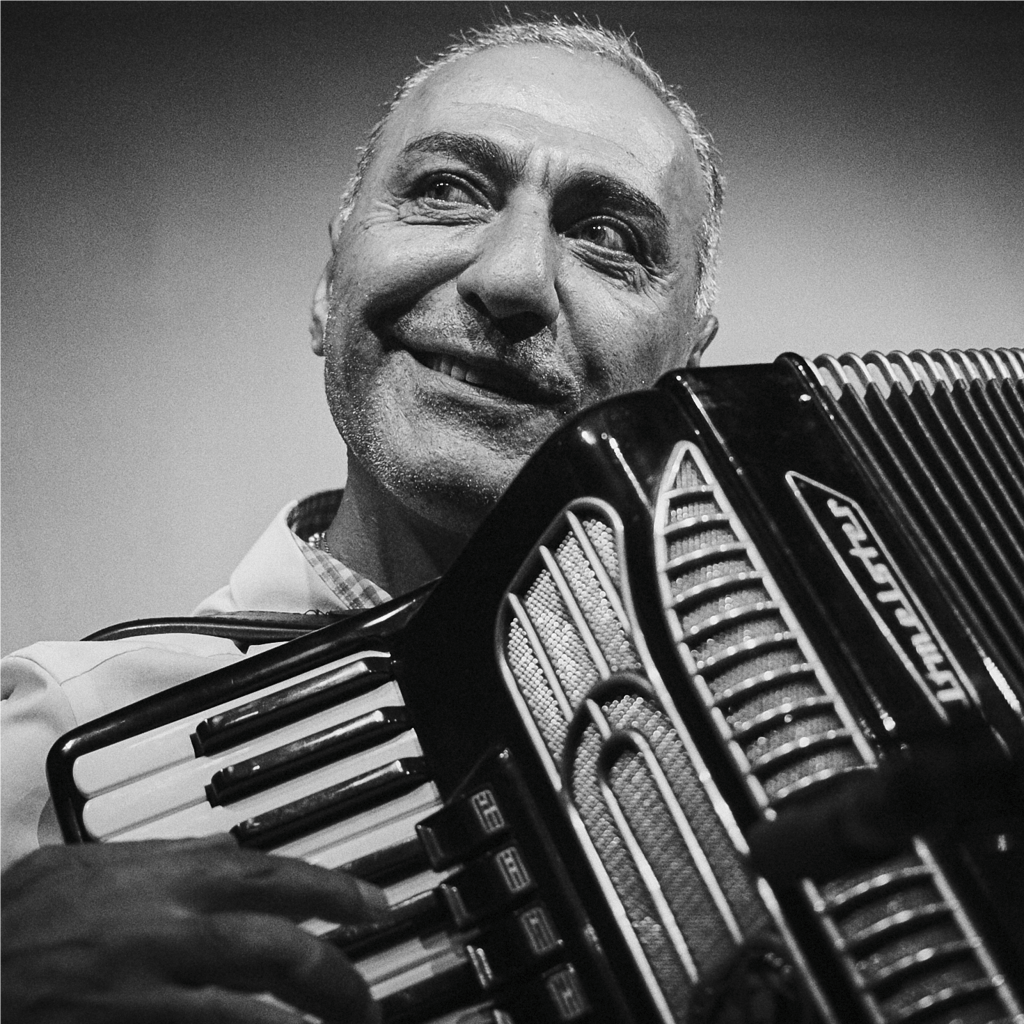 Gugar Manukyan (acc) – A Tbilisi born member of Armenian minority in Georgia, Gugar first studied at a musical high school in Tbilisi and later graduated at the Faculty of Music at the Institute of M. Nalbandian in Gyumri, Armenia. He first studied piano and later changed for accordion. In Tbilisi, he founded a family and besides music he began his career of a hairdresser. During the wild years of the beginning of the millenium, he had to flee from his beloved homeland and found a new home in the Czech Republic. He plays in the All Star Refugee Band and other musical formations. With his characteristic South-Caucasian feeling, he joined Shum Davar in summer 2014.
Juraj Stieranka (vln) – If some twenty five years ago, somewhere in the East Slovakia (around Veľká Ves and elsewhere), you saw a small boy dressed in an embroidered folklore costume, accompanying heroically local folklore bands, you could probably encounter Juraj at an early stage of his musical career. Until his thirties he practically devoted all his life to playing violin. Having graduated the Banská Bystrica Conservatory, he played in the Temperament Cymbal Orchestra and with a professional folklore formation Jánošík. After he had moved to Prague later on, he almost instantly joined the folklore dance and musical group LImbora and co-founded Shum Davar in spring 2013. He also plays in Martin Krajíček Trio, Park Quartet a alternates in Cirkus Problem.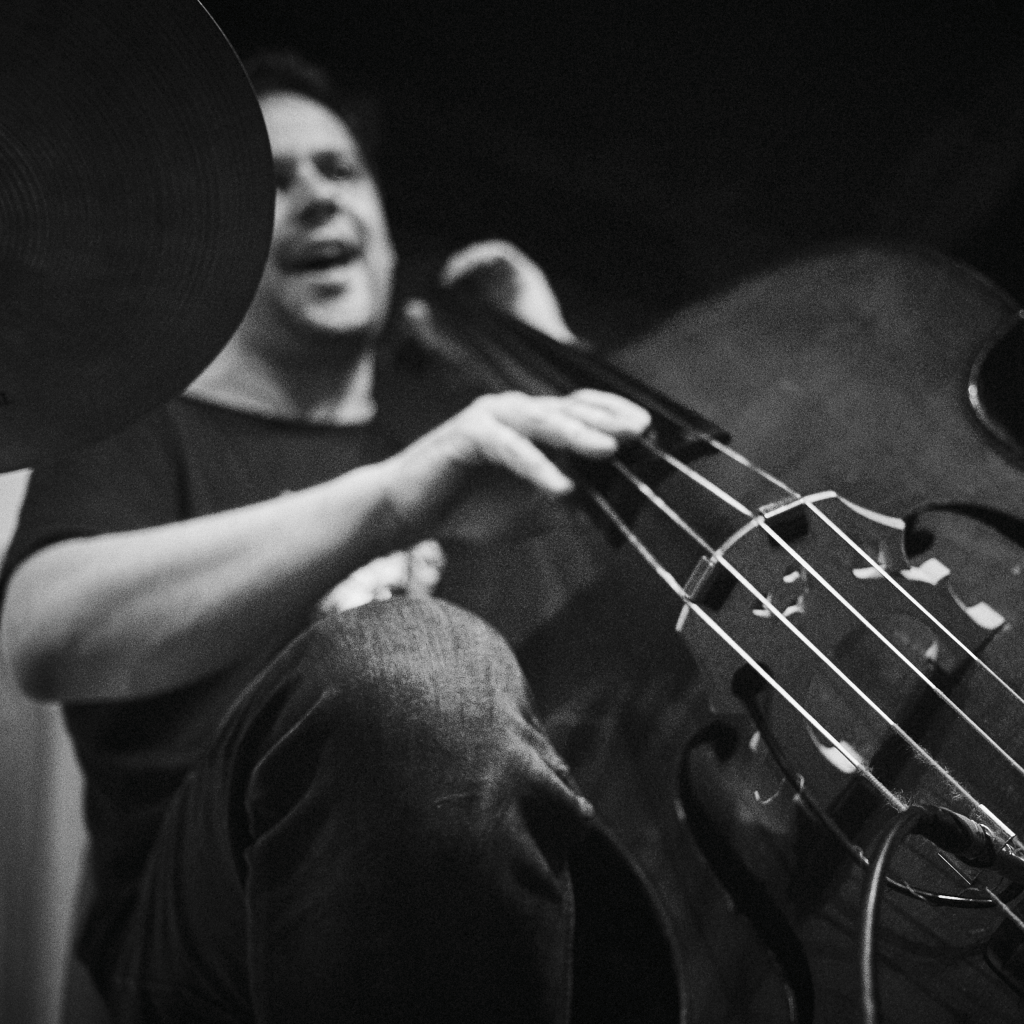 Pavel Bartoš (b) – Pája comes from Rychnov nad Kněžnou in East Bohemia where found the love for music and surpassed the traps of Czech public educational system. He started with guitar, which still plays fantastically, but later he got enchanted by the bass tones. First, it was a bass guitar and later, now almost exclusively, a double-bass produced by maestro Oberlander (familiarly just "Rudolf"). Pája also plays with the Retro Projekt and other formations. Apart from that, he is an experienced sound engineer. Pája joined Shum Davar at its very beginning, in spring 2013.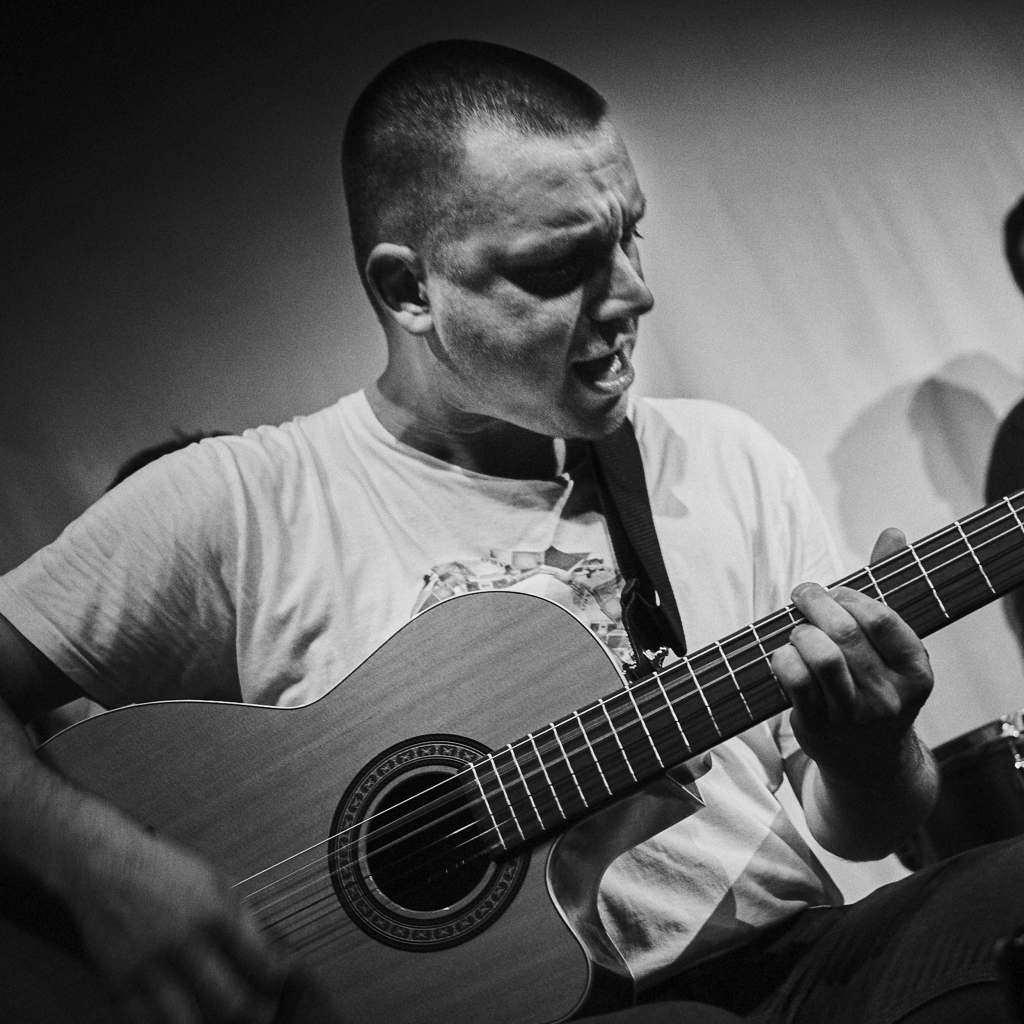 Daniel Kundrák (g) – Born in Hradec Králové, Daniel grew up in Poprad, East Slovakia, where he first encountered music. First it was flute, then clarinet and finally guitar. Since he was twelve years old, he joins different bands where plays the bass guitar. After graduating lyceum he follows up at the Jazz Conservatory of Jaroslav Ježek, joins the jazz JH Big Band and other jazz, rock and metal bands. After a long pause when Daniel plays the acoustic guitar merely for his family and close ones, he accepts the challenge to join Shum Davar at the end of 2015. Since 2017 he represents the band and organises all except the repertoir.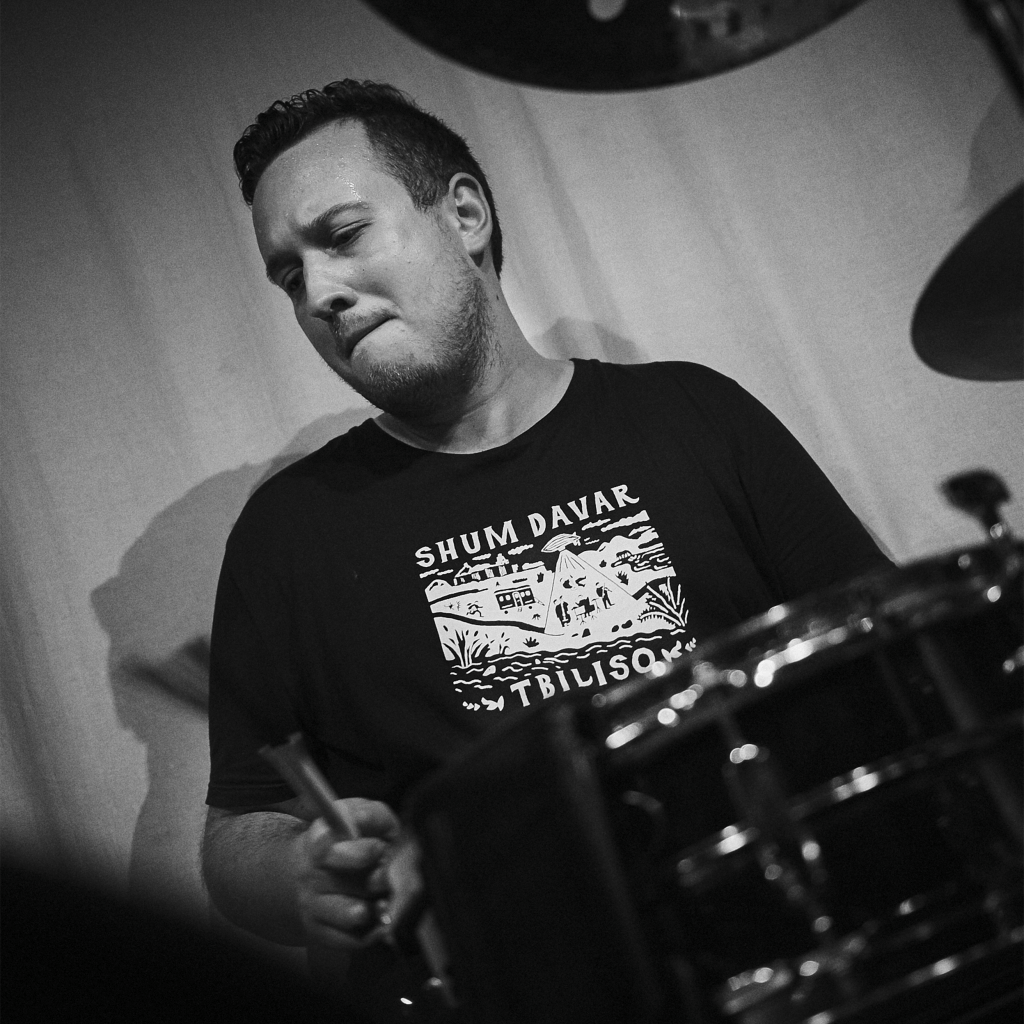 Marcel Kóňa (d) – He started to beat the drums at the age of 10 after previous trials with wooden spoons and plastic boxes. After one year he started to play with a small jazz band at music shool in Nitra, experienced first gigs and also first failure at entrance exams at Conservatory in Banská Bystrica. He worked out playing with Big Band Swingless Jazz Ensemble and travelled Czechia, Slovakia, Poland and Hungary. Currently he studies at Conservatory of Jaroslav Ježek in Prague, where he plays in its prestigious Big Band. You could have heared his exact beats also in Bran, Ľudové mladistvá, Sarah Ashley Abrman, Robin Mood, The Shocking Stops in clubs and at festivals.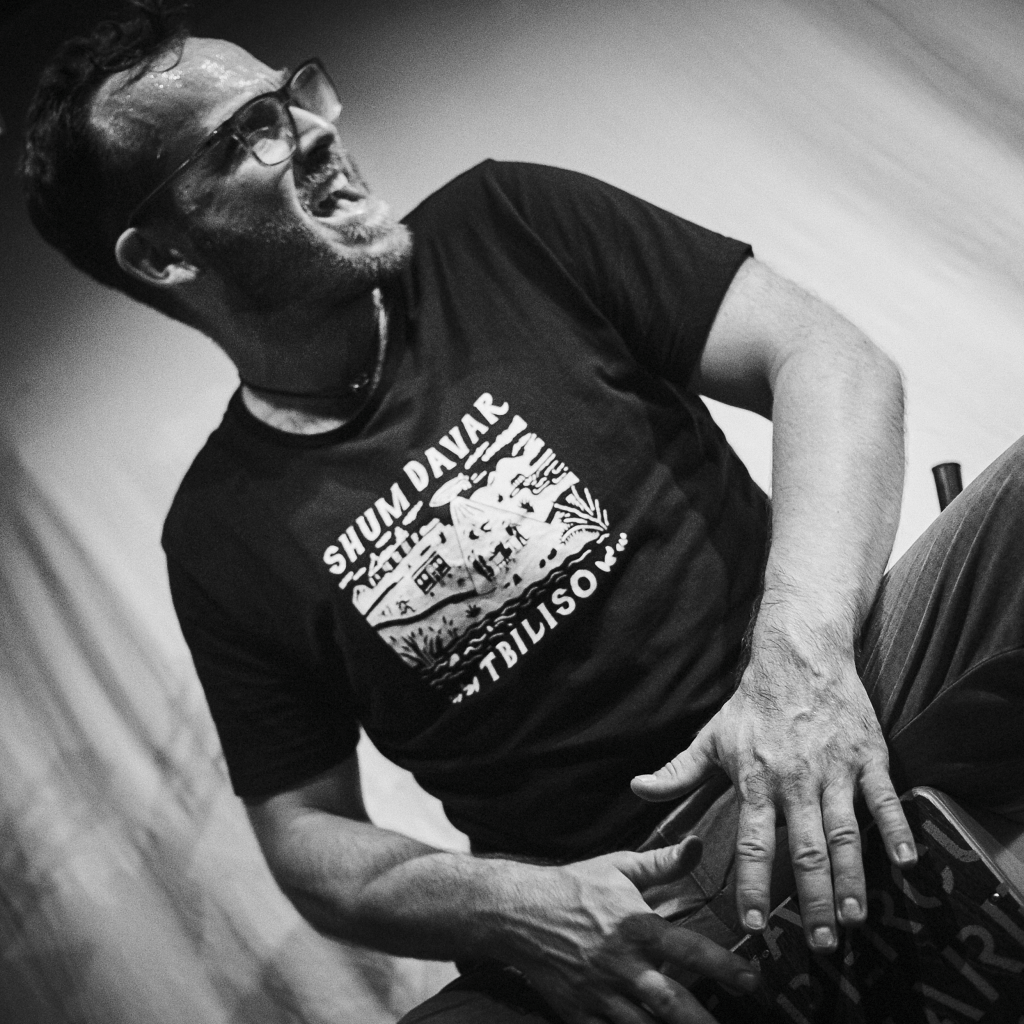 Viktor Kundrák (d) – Born in Poprad under the High Tatras in Slovakia, Viktor grew up in Hradec Králové in the East Bohemia where he got the elementary general and musical education. His passion for Klezmer, Roma and Balkan music was born Strasbourg in France, where Viktor studied in 2008. Here, he met an excellent guitarist, pedagog and passionate promoter of folklore music from East Europe and Balkans, Jean-Claude Chojcan, the founder and father of the Papyros'n project. He warmly welcomed Viktor in the band but would not have probably thought that Viktor keep on going in this direction until founding Shum Davar in spring 2013. It all began at Výtoň, at Prague's Podskalí, on a background of Juraj's smooth tones, sometime around midnight… Currently, the band is playing without Viktor.
Shum Davar playing at your event?
Shum Davar (BY, GE, SVK, CZ)
KLEZMER GYPSY BALKAN PRAGUE MUSIC